Here are Some Great Resources That Can
Help
Promote and Grow Any Square Dance Club
2. Square Dance Etiquette (coming soon)
3. Square Dance Guinness Record Video HERE

There are Many Reasons People Square Dance

FOR Better Health ….. Check THIS OUT.

And Even Better Health!
SQUARE DANCING Can Help You Live
10 YEARS Longer !!!!
(And You'll Be Healthier to Enjoy It !)
See the Info HERE !
TELL YOUR FRIENDS !!

To Make and Enjoy New Friends.

To "Kindle" New Relationships.

To Re-"Kindle" Existing Relationships

To Not be Lonely

To Not Become Couch Potatoes

It's a Wholesome Activity. (Alcohol & Drug Free)

It's Not Expensive !
Lists of Square Dance Calls by Various Dance Levels

BASIC & MAINSTREAM PROGRAM – CALLERLAB LIST

PLUS PROGRAM – CALLERLAB LIST

Direct Link to CallerLab Web-Site


Oh, and if your Caller or Cuer would likea

FREE

PADDED
MICROPHONE CRADLE

to help protect their microphone
from rolling off the table and from damage during transit,
just let us know and we will send them one ABSOLUTELY
FREE without obligation. We've been able to pass out Over
600 of them so far and they are really appreciated by the
recipients!
Sorry, we only ship these to US addresses in the
lower 48 states.
Just fill in the form

HERE

.
It's a simple practical gift from us to your caller or cuer.
You can
see a sample of one pictured Here.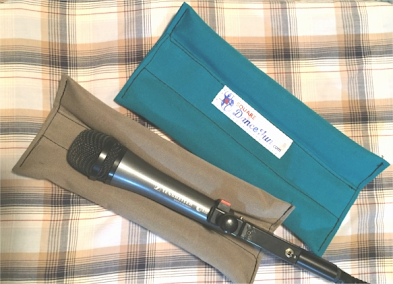 Also, You may want to check out this book written about Bob Osgood
by Paul Moore. It's a Great story about one of Square Dancing's legends.
This is the story of Bob Osgood from his early years in New York City to his passing
in Beverly Hills, CA. We get a picture of the Los Angeles area from a child's per-
spective during the Depression. More importantly we see Bob discover square
dancing in a small country general store in Northern Arizona and the effect that
experience had on him. Later Bob was reintroduced to square dancing…..
(read more here at Amazon.com)



Learning to call or trying to improve your calling skills?
This computer program will help you immensely !
See the "Callarama" SD Program HERE.