Tim & Liz Merino have 3 adult children: Carlene (married to a terrific man "Chuck"), Jason (married to a wonderful and lovely woman "Angie"), and Tim II (married to another wonderful and lovely woman "Raylene"). We have 4 SPECTACULAR Grand-Children. "Sophie", Theo, & Tim III, & our latest addition, Andrew !
We have been married since 1977 and moved to Oroville from the los Angeles area shortly after getting married.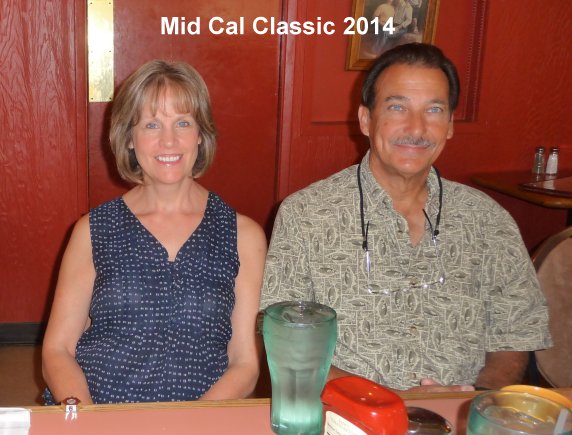 Our family business keeps Tim busy during the week (when he's not Fishing or Square Dancing or Calling) and Liz works part time in the family business also. She recently graduated with a degree in accounting from Butte College. In her spare time she loves spending time with the Grand Children and Square Dancing. She's very busy. Setting aside time time for Quilting, Sewing, and Painting is on her "To Do" list.